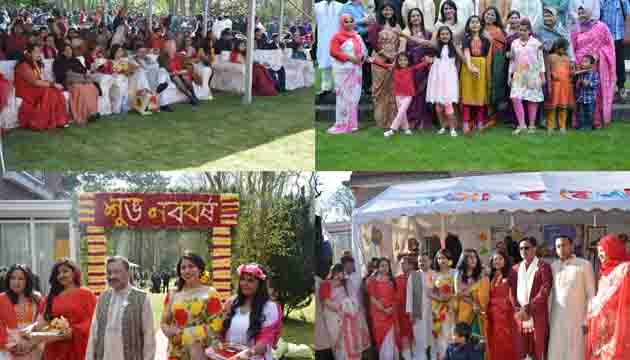 Embassy of Bangladesh, The Hague has turned "Pahela Baishakh" into a pan European event over the years.
It all begun in 2015 when musical maestro and popular mass singer Momotaz Begum, MP, performed along with her troupe. In 2016, celebrated artist Samina Chowdhury and in 2018, Hoimanti and Sandipan with their team performed in this event. This year, once again, Bangladesh Embassy in The Hague is presenting Momotaz Begum, MP, and a seven-member cultural troupe from Bangladesh on 21 April 2019. This year, the event, likewise last years, will begin with the Mongol Shovajatra where besides NRB [JB -
Non-resident Bangladeshi
]s, diplomats, city Mayors, local residents are expected to join to beam out the message of peace. It may be noted that Bangladesh "peace procession" was one of the largest processions ever held in the municipality of Wassennar where Bangladesh House is going to host this event.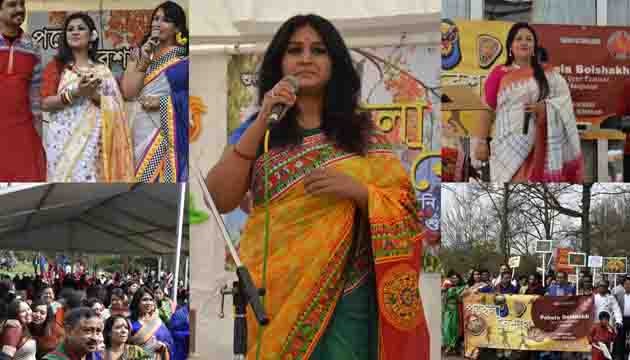 Bangladesh Embassy is expecting, besides NRBs from the Netherlands, expatriates from Germany, Belgium, France, England and some other parts of Europe.
An array of local artists and band Trimatrik will also perform in this day-long cultural extravaganza.
Students from Bangladesh who are studying in different parts of Europe are expected to join the event with their local friends and colleagues.
Other than cultural performance, different stalls will be put by the Embassy and local members of community turning Bangladesh House into a little Ramna Batamul. Hilsha will surely be there in the menu which will be served for the guests.