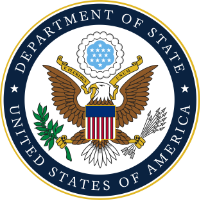 eca.state.gov
Name of Organization
Japan Foundation, Italian Cultural Institute and Yunus Emre Cultural Institute
Type of Organization
Higher Education (university, college, community college, etc.)
Date(s)
Tuesday, November 14, 2017
City
Location (i.e. library or community center)
UC Irvine, Social & Behavioral Science Gateway (SBSG) 1321
Description (no more than 300 words)
Representatives from the Japan Foundation, Italian Cultural Institute and Yunus Emre Cultural Institute come together for this event to discuss new trends in cultural diplomacy, the nation brands their organizations are projecting and their work in the United States.
Workshop: Media Literacy and Communication. Guest Speaker is Michele Johnsen from Ignite Global Good
Starts from 2:00 – 3:20 pm
Contact Name
Title
Program Manager for the International Studies Department at UC Irvine
E-Mail Address
Website
Country/State
Event Access
Free and Open to the Public.