Charles S. Clark,
Government Executive
, September 18, 2018; original article contains links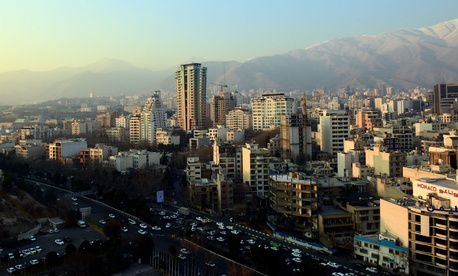 uncaptioned image from article
Eyeing an increasing "divergence" between average Iranians and their authoritarian government, the U.S. Agency for Global Media is launching a new TV channel and related Web news service to report on corruption and income inequality for an audience inside that country and among Iranians scattered elsewhere.
The plan for a Farsi-language service "soft launch" in October and a full programming effort in January was announced at a Sept. 12 event at the National Press Club held to mark the recent name change from the Broadcasting Board of Governors to the U.S. Agency for Global Media.
The 24/7 service called "VOA365" will be run by the Voice of America and Radio Free Europe/Radio Liberty. It will attempt to appeal to the population that has been protesting the economic hardships and strict religious rule of the Islamic fundamentalist Tehran government's "horrible autocracy," as John Lansing, CEO and day-to-day director of the global agency, said at the event.
Existing Farsi broadcasts since 2015 have seen audience reach expand from 14.9 percent of potential adults to 23.4 percent in 2018, according to Agency for Global Media figures. The Iranian government has long jammed foreign broadcasts.
Earlier this year, the U.S. agency also launched a new service via Radio Free Asia to reach audiences in the closed society of North Korea.
Lansing hailed the renamed agency for having "fully joined the information battlefield" with programming among sub-agencies and contractors he called "far more collaborative and far-reaching."
He reported he had just met that morning with Secretary of State Mike Pompeo, who assured him that "he values public diplomacy [JB emphasis]"
Board member and retired Ambassador Ryan Crocker said the agency's international reporting "has never been more important," citing an "unprecedented crackdown on media around the globe." He welcomed the change in the agency's governance signed into law in December 2016 that replaced the part-time nine-member board with the first-ever governing CEO.
The media agency has an $807 million annual budget and 3,785 employees.
President Trump in June nominated conservative broadcast filmmaker and documentarian Michael
Pack
[JB -- see (1) (2)] to the CEO post. Pack is a former senior vice president of the Corporation for Public Broadcasting who also worked in television for the old U.S. Information Agency. If confirmed, he would replace Lansing and serve a three-year term.