fco.tal.net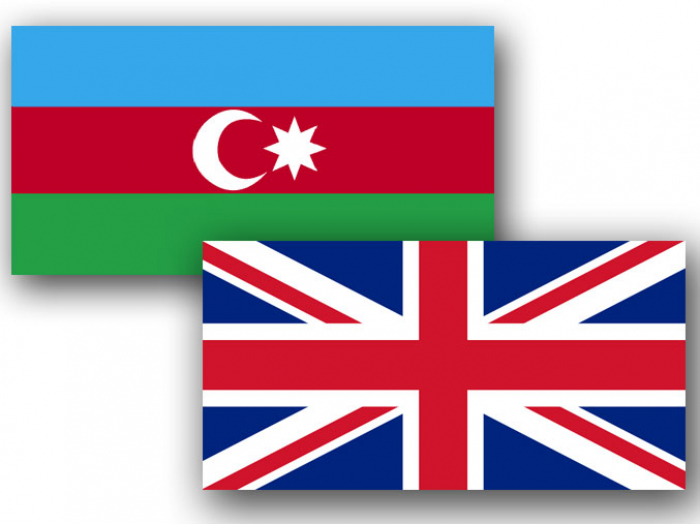 image (not from entry) from
The British Government is an inclusive and diversity-friendly employer. We value difference, promote equality and challenge discrimination, enhancing our organisational capability. We welcome and encourage applications from people of all backgrounds. We do not discriminate on the basis of disability, race, colour, ethnicity, gender, religion, sexual orientation, age, veteran status or other category protected by law. We promote family-friendly flexible working opportunities, where operational and security needs allow.
Job Category
Foreign and Commonwealth Office (Policy & Political roles)
Job Subcategory
Communications, Press and Media
Job Description (Roles and Responsibilities)
The British Embassy in Azerbaijan is part of a world-wide network, representing British political, economic and consular interests overseas and is now looking for a permanent, full-time Political and Press Officer based in Baku.
Main Purpose of Job is to communicate with Azerbaijan's media and population in pursuit of HMG objectives.
Main Duties and Responsibilities:
Press and Public Diplomacy [JB emphasis]
Develop and implement a communications strategy to secure high profile, positive media coverage of British Embassy activity. This will include sourcing content for the British Embassy website and social media, and identifying and maximizing opportunities for media engagement;
Develop and maintain strong working relations in order to ensure the Embassy has a strong media profile;
Lead on drafting press lines and other official communication;
Organise and manage interviews;
For high level visits prepare and manage media plans
Provide twice-weekly press summaries.
Public Diplomacy
Responsible for the Embassy's public diplomacy work;
Oversight of public diplomacy budget;
Working with partners e.g. the British Council, UK Alumnus and project implementers to maximise public diplomacy projects;

Responsible for the Embassy online presence - website, Facebook and twitter
Political
To keep the Embassy informed of current affairs in Azerbaijan through circulation of key articles, reports and commentaries;
Lead on human rights and media related reporting;
Monitor high-profile trials, political prisoners and political demonstrations;
Member of the Embassy's project evaluation board;
Providing translation in high-level meetings;
Cover Political/Projects and Political/Economic officers during absences;
Plus all reasonable duties as directed by Embassy management.
Essential qualifications, skills and experience
Excellent command of English and Azerbaijani languages (verbal and written)
A track record of successful communication including developing communication strategies and lines to take and the ability to use media contacts and social media to share UK messages with a wide reach.
Experience monitoring, analysing and reporting on political developments
Experience of producing clear written reports in English
Strong interpersonal and communication skills. Projects a professional image and builds contacts and networks to help get the job done. Able to speak confidently with political and other experts to present UK positions and extract information for Embassy reporting.
Think strategically and be able to identify opportunities for UK interventions and activity – including project work – to help achieve our objectives
A team player, ready to help colleagues and share knowledge willingly
Strong IT skills, in particular all main social media platforms, Microsoft Word, Outlook and Excel
Desirable qualifications, skills and experience
Availability to travel occasionally within Azerbaijan or internationally as needed
Good verbal Russian skills
Required competencies
Seeing the Big Picture, Leading and Communicating, Collaborating and Partnering, Managing a Quality Service
Application deadline
12 June 2019
Grade
B3 (L)
Type of Position
Full-time, Permanent
Working hours per week
35
Region
Europe, Eastern Europe & Central Asia
Country/Territory
Azerbaijan
Location (City)
Baku
Type of Post
British Embassy
Number of vacancies
1
Starting monthly salary (USD)
2,037.52
Start Date
29 July 2019
Other benefits and conditions of employment
This is a permanent full-time position of five working days, 35 hours net per week.
The salary is USD 2,037.52 gross per month and shall be paid in AZN monthly.
Staff recruited locally by the British Embassy in Azerbaijan is subject to Terms and Conditions of Service of the FCO according to local labour legislation.
All applicants should have the right to live and work in Azerbaijan. The British Embassy does not sponsor, nor does it provide assistance for obtaining work & resident permits.
Additional information
Please note that the deadline for applications is 23:55 on the day mentioned in the above field "Application deadline".
We advise you to allow enough time to complete and submit your full application, since only applications completed and submitted before the deadline will be considered.
Please be aware that the deadline for submitting applications is considered to be the time zone for the country where the vacancy has arisen.
Please be aware that you will only be able to apply to vacancies for Local Staff roles with the British Government through this official tal.net site (operated by Oleeo). Jobs may be advertised on third party websites, however our adverts will always link back to the official tal.net site. If you complete and send an application through any other site, we will not receive it.
APPLY