uscpublicdiplomacy
.org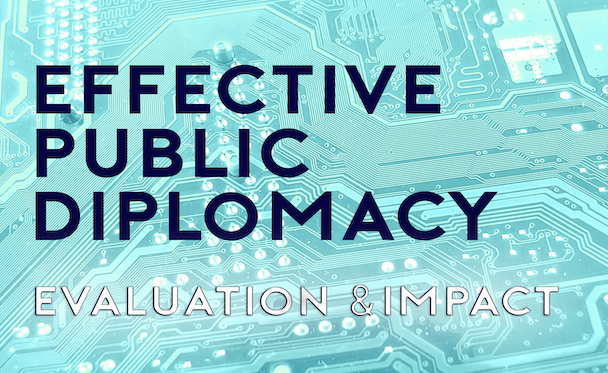 Dates:
November 9-11,
2015 |USC D.C. Office (701 Pennsylvania Ave., N.W.)
Despite ever-increasing attention to evaluation and analytics of program outcomes in the world of public diplomacy, understanding and connecting assessments to audience awareness and attitudes remains a challenge.
After a highly successful inaugural class in May 2015, the USC Center on Public Diplomacy (CPD) is pleased to present "Effective Public Diplomacy: Evaluation and Impact," a 3-day workshop designed to give you the working knowledge of common research and analytical tools you need to develop and implement successful public diplomacy programs.
You will:
Get a clear explanation of the various kinds of evaluation tools available to you;
Learn to combine basic social media analytics with traditional methods of program evaluation;
Gain tips and advice on conducting actionable evaluation with limited resources;
Become more discerning users of research and data resources.
Share experiences and lessons learned to improve your work.
The workshop is comprised of five modules:
Taking the Guesswork Out of Public Diplomacy
Understanding Research Methodology: Foundations of Quantitative Analysis
Using Secondary Data for Evaluation and Impact
Strategic Decision Making in Program Management
Digital Tools and Real-Time Analytics for the PD Practitioner
How to Commission Research
Tuition:
$2,250 per person inclusive of course materials and some meals
.
Organizations wishing to send more than one participant can obtain a discounted tuition of $1,850.
To apply, please complete the application form found here.
For over ten years, the USC Center on Public Diplomacy has been the go-to program for diplomats, non-state actors, international organizations, scholars, and business executives to engage in public diplomacy training. Our unique learning model of dialogue, presentations, simulations, and small group discussions provide participants the tools and skills needed for the practice of public diplomacy.