Emily Rose,
i24news.tv
Director General of Israel Foreign Ministry says BDS has had little tangible impact in Israel
Israeli Foreign Affairs Director General Yuval Rotem said Monday that the Israeli government is still working to find a solution to issues driving a wedge between it and liberal Diaspora Jews, particularly over the creation of an egalitarian prayer space at Jerusalem's Western Wall -- the holiest site in Judaism.
"Hopefully in the next few months we can make an offer to all the different groups," Rotem told i24NEWS, affirming that "we will be able to bring some kind of understanding."
More liberal streams of Judaism, such as the Reform movement which comprises a significant portion of Jews in the United States, have long been at odds with the Israeli government over delays in the creation of such a space, which would allow Reform and Conservative Jews to pray as they wish at an equal footing to ultra-Orthodox Jews.
Rotem thinks there should be leaders from both North America and Israel working to find a resolve to "bridge this gap" and he affirmed that "the conversation is very important" between leaders on both sides.
"There is room for many more sensible rabbis teachers over here and over there," Rotem told i24NEWS, asserting that the issue "is about the future of the Jewish people and the more people that are going to engage and the more people that are going to continue this discussion" the more productive it will be.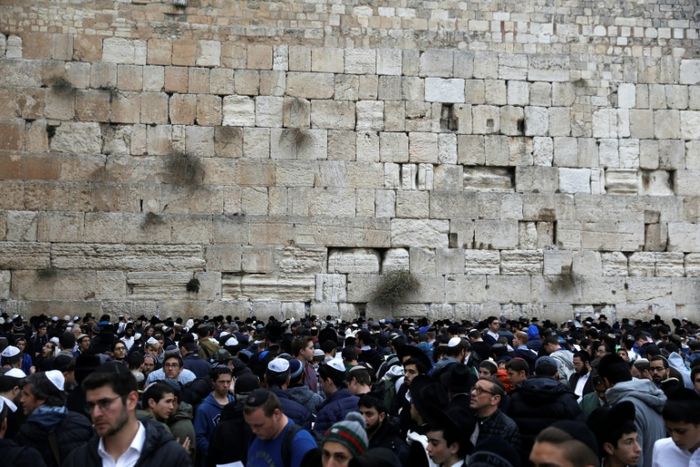 Orthodox Jews gather at the Western Wall in the Old City of Jerusalem on December 28, 2017 to pray for rain
MENAHEM KAHANA (AFP)
Speaking at the event organized by the Tel Aviv International Salon, Rotem also addressed the Boycott Divestment Sanctions (BDS) movement, which calls for a boycott on Israeli products and financial cooperation with Israel.
Despite its attempts to tarnish Israel's image abroad, Rotem said that the boycott movement actually has had little tangible impact on the Israeli economy or international cooperation.
"There was one lady from New Zealand who didn't want to show up," Rotem said, referring to the pop singer Lorde who recently cancelled an upcoming performance in Tel Aviv due to pressure from the BDS movement.
"But look at how many number of performers arrived in Israel this year, it's an all time high. Look at the macro-economics indicate, it's the best we ever had," said Rotem, affirming that despite some high-profile cultural snubs, academic institutions abroad are continuing to cooperate and collaborate with Israel.
"The way we have orchestrated to some extent the defense line against BDS and the notion that we have moved to offensive line attacking BDS, and the very notion of the BDS, we see that it's working to some extent," said Rotem.
"There are definitely going to be some eruptions and some elements that give it the upper hand, but we don't see any mainstream movement or any mainstream entity or...politician that is willing to embrace the BDS," he continued.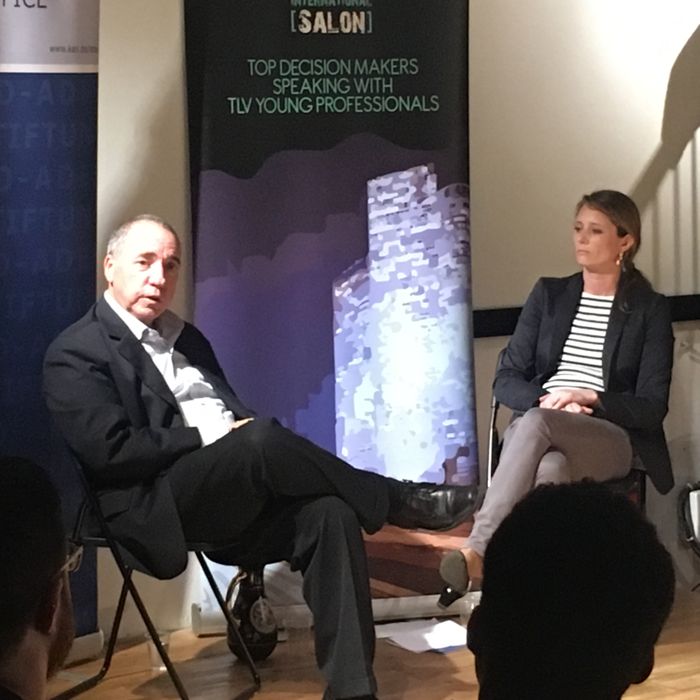 Director General of Israel's Foreign Ministry Yuval Rotem speaking at the event organized by the International Tel Aviv Salon
i24NEWS
Rotem pointed to what he sees as a huge success by the foreign ministry in its effort to improve Israel's image on another important platform --- Arabic social media.
Rotem described a special campaign designed by the ministry to penetrate the Arab world and create a public diplomacy campaign for Arabic speakers, with a huge focus on social media.
"We have a special team that to deal with the Arab social media approach and it's the best success we've had in the foreign ministry," Rotem said.
Despite its successes, the foreign ministry's efforts to reach out to the Arab world have not been without controversy.
In December, a cartoon published by the foreign ministry promising to pull the Arab world out of the "Middle Ages" through regional cooperation
sparked an outcry
on social media, with commentators calling the drawing's depiction of Arab nations as a stubborn man on a mule "racist."
Rotem said that out of 100 million social media impressions the Israeli foreign ministry gets on social media platforms each month, 25 percent belong to the Arab world.
"All those videos and tweets and posts are Facebook are reaching beyond the regular echo-chamber that we normally have," he said.
Israel has repeatedly boasted about quietly warming relations between Israel and a number of Arab nations, hinting strongly at covert ties with the Sunni-ruled kingdom of Saudi Arabia in particular.
The only two Arab governments have established full diplomatic relations with the Jewish State. Egypt became the first Arab country to sign a peace treaty with Israel in 1979, followed by Jordan in 1994.
Emily Rose is a journalist and news desk editor for the i24NEWS web desk.