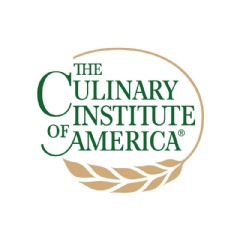 What:
The Hudson Valley Food & Beverage Innovation Summit
brings food producers, purveyors, and distributors from the region together for one day to share ideas and to
learn
what's trending in the food and beverage industry. Media attendees will gain a sense of what's
driving the current future dining and beverage trends in the Hudson Valley,
and how local businesses can leverage these areas for growth:
Vegan

Foods
Kosher Foods
Sake
Craft Beer
Artisanal Food and Beverage Innovation
This educational business-to-business event features influential speakers, panel discussions, vendor booths, tasting and networking opportunities. The full
program
is at:
www.hvfbs.org
.
When:
Tuesday, May 14, Noon–5:45 p.m.
Where:
Marriott Pavilion
The Culinary Institute of America
1946 Campus Drive
Hyde Park, NY 12538
Who:
Guest speakers:
Dutchess County Executive Marcus Molinaro
CIA President Tim Ryan
Galit Peleg, Consul for Public Diplomacy [JB underlining], Consulate General of Israel
Kevin King, Deputy Commissioner, New York State Agriculture & Markets
Mary Kay Vrba, President & CEO, Dutchess Tourism, Inc.
Panelists include:
Brian Normoyle and Rebecca Moore of Hudson Valley Vegfest, LLC
Menachem Lubinsky of

Kosher Today

and Rabbi Moshe Elefant of the Orthodox Union kosher certification authority
Asahi Shuzo President Kazuhiro Sakurai, maker of Dassai Sake
CIA Head Brewer Hutch Kugeman and Adam Watson of Sloop Brewing
More TBA
RSVP:
About The Culinary Institute of America:
Founded in 1946, The Culinary Institute of America is the world's premier culinary college. Dedicated to developing leaders in foodservice and hospitality, the independent, not-for-profit CIA offers master's, bachelor's, and associate degrees with majors in culinary arts,

baking

& pastry arts, food business management, hospitality management, culinary science, and applied food studies. The college also offers executive education, certificate programs, and courses for professionals and enthusiasts. Its conferences, leadership initiatives, and consulting services have made the CIA the think tank of the food industry and its worldwide network of more than 50,000 alumni includes innovators in every area of the food world. The CIA has locations in New York, California, Texas, and Singapore.