ACN,
Catalan News
, May 3, 2019
Diplocat secretary general says body will 'continue' work of officials in charge before Spain shut it down in 2017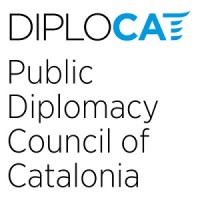 ACN, May3| Barcelona
Catalonia's Public Diplomacy [JB emphasis] Council (Diplocat) has held its first event after the Spanish government closed it down in October 2017 when it took over Catalonia's administration.
The consortium hosted a seminar on
public diplomacy
[JB emphasis] on Friday at Barcelona's old Sant Pau modernist hospital.
Talking to the press, secretary general Laura Foraster said the body will "continue" the work of the officials that were in charge before Spain imposed direct rule.
According to her, Diplocat's goal is to "export the image, assets and values of Catalonia abroad."
She expressed plans to draft a strategic plan with the approximately 40 public and private institutions that make up the consortium.
The Catalan government, Barcelona's local council, several universities, trade unions, business associations, business schools and FC Barcelona are some of the council's members.
Foraster said that Diplocat strives to help these and any other entity in Catalonia that wishes to have an impact abroad.
"Our work is very useful for the country, its institutions and its citizens, and has a positive effect in terms of attracting businesses and talent," she said.
Spain watching Diplocat closely
As for the closure of the council and Spain's attentive attitude toward its latest moves, Foraster said she was "calm" and mentioned that Diplocat "had already been watched before."
When Diplocat announced its "reactivation" in mid-April 2019, the Spanish Minister of Justice, Dolores Delgado, warned that she and her executive would be "paying attention" to its activities. She said some activities of the organization could go beyond "what is legally allowed and foreseen."
Professor of public diplomacy [JB underlining] in Catalonia
The seminar's inauguration conference was presented by Professor Nicholas J. Cull [JB - see], who told the press that not only nation-states should be doing public diplomacy [JB emphasis], but also territories such as Scotland, Quebec, Flanders and Catalonia due to "their unique contribution to the problems" that concern the world nowadays.
He also disagreed with a Spanish Constitutional Court ruling stating that public diplomacy should be monopolized by the state.