Nur Özkan Erbay,
dailysabah.com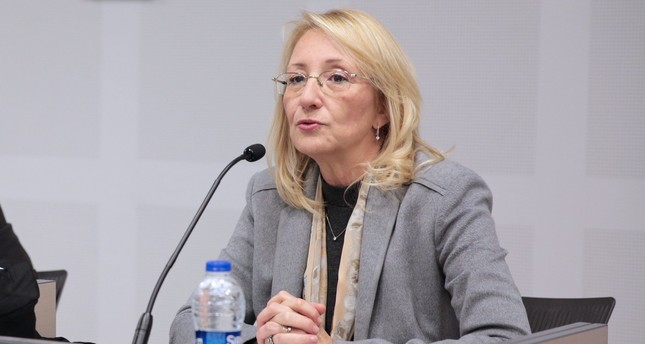 Image from article, with caption: Dedeoğlu says Washington's failure to support Turkey in matters related to Ankara's interests lie at the root of the U.S.-Turkey row.
Excerpt:
Speaking to the Daily Sabah on the recent crises in Turkish-U.S. relations, Galatasaray University faculty member and former EU Minister Prof. Dr. Beril Dedeoğlu expressed that the U.S. President Donald Trump administration is pursuing the "brinkmanship" policy, which is about punishing other countries for deviating from a set course, against Turkey. ...

[S]he also signified the need for a new public diplomacy [JB emphasis] as the foreign press has a sway on Turkey's agenda. "Our agenda is determined by two factors: Erdoğan's statements and the foreign press. Actually, we should be able to determine what the foreign press writes about us. We should discuss our own wants and demands, not another's. This indicates that our public diplomacy is deficient; we should redesign it immediately," she said. ...