pon.harvard.edu
The Program on Negotiation at Harvard Law School and the Middle East Negotiation Initiative are pleased to present:
What Can the Syrian Negotiation Commission (SNC) Do for the Syrians While the War Goes On and Formal Negotiations Are Stalled
?
with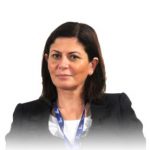 Visiting Scholar, Program on Negotiation
Deputy Head of Syrian Negotiation Commission Office in Geneva
Director of Interfaith Peacebuilding, Center for World Religions, Diplomacy and Conflict Resolution, George Mason University
Wednesday, February 27, 2019
12:00 – 1:30 p.m.
Free and open to the public. Lunch will be provided.
Hind Kabawat will illustrate how the Syrian Negotiation Commission (SNC), made up of diverse Syrian opposition groups, is able to make small, but meaningful advances for the Syrian people, in the face of great challenges created by years of civil war. These challenges include millions of refugees and displaced, meddling by self-interested external parties, internal and external spoilers and the refusal of the regime to negotiate a political resolution. From her vast field of experience, Ms. Kabawat will provide examples of decisions and actions taken by the SNC to alleviate the suffering of the Syrian people, empower the resistance, include women in the political process, and impact the high level political process – all while formal negotiations are stalled.
Hind Kabawat

is a visiting scholar with the Program on Negotiation at Harvard Law School. She is the Deputy Head of the Syrian Negotiation Commission's (SNC) Geneva office, where she founded the Women's Consulting Group. In recent years, she has led a variety of public diplomacy [JB emphasis] efforts in Syria to promote interfaith tolerance and cooperation, modernization and reform, as well as educational innovations in conflict resolution and diplomacy education.
She was formerly a member of the High Negotiations Committee at the Syrian peace talks in Geneva, an umbrella body which was created to represent the Syrian opposition in negotiations with the Syrian regime and participated in all eight rounds of the Geneva peace talks on Syria (2017).
As Director of Interfaith Peacebuilding at George Mason University's Center for World Religions, Diplomacy and Conflict Resolution (CRDC), Ms. Kabawat has directed CRDC's Syria work since 2004 and has trained hundreds of Syrians in multi-faith collaboration and civil society development. Since the beginning of the Syrian revolution, she has piloted numerous training programs related to conflict resolution, women's empowerment, and negotiation skills in Aleppo, Idlib, the Atmeh IDP camp, Istanbul, and Amman. She is also an instructor for CRDC's graduate seminar Approaches to Conflict Management and Resolution.
Ms. Kabawat is also a founding member and head of the interfaith committee for Tastakel, an organization that includes women from diverse groups working for peace and reconciliation through women's empowerment and education. In this position, she directs a literacy center for Syrian refugee girls in southern Turkey. She has also served as a member of the Future of the Middle East Committee at the World Economic Forum. She was awarded the Peacemakers in Action Award from the Tanenbaum Center for Interreligious Understanding in New York in 2007 and the Public Diplomacy Award from CRDC in 2009. From 1995 – 2014, Ms. Kawabat worked at law firms in Toronto as an international counsel.
She holds an MA in Law and Diplomacy from the Fletcher School of Law and Diplomacy at Tufts University, a law degree from the Arab University in Beirut and a BA in Economics from Damascus University. She has also earned certificates in conflict resolution and strategy leadership from the University of Toronto and a certificate in negotiation from Harvard University.