James Pamment,
uscpublicdiplomacy

.org
;
see
also.
uncaptioned image from article
The terrorist attack in Stockholm on Friday April 7, 2017 came as a shock, but by Monday the area around the Åhlens store where the attack took place was back to business as usual. Over the weekend and during the following week, passers-by and their children paid their respects by handing flowers to the expanded police presence. Many of the police had tucked dozens of flowers into their belts, which provided a strange juxtaposition with their machine guns. If security levels were slightly raised, levels of
solidarity, camaraderie and defiance
had gone through the roof. These are some of the
Swedish values
you might have heard something about over the past few years, and Stockholm did not disappoint.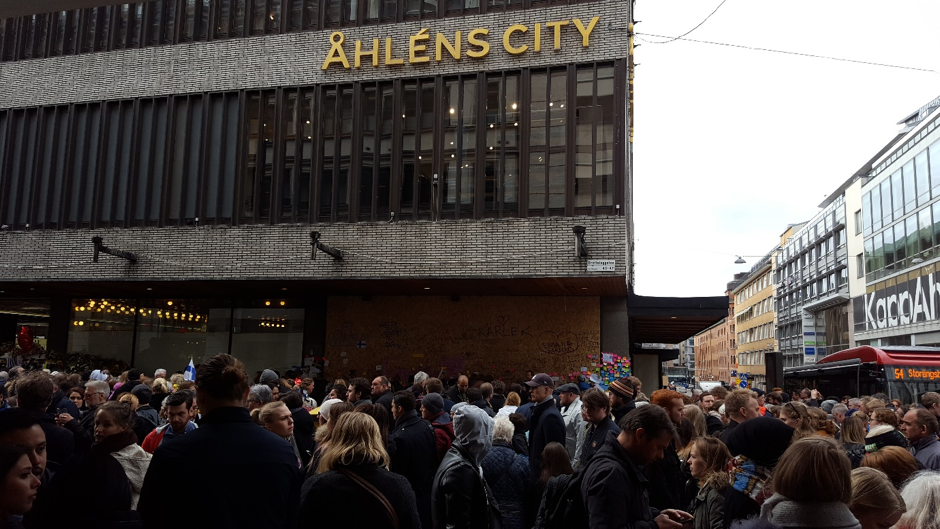 ---
Sweden's problem is no longer invisibility, but rather the results of an enviably strong profile that has come to mean quite different things within polarized political debates all over the world.
Sweden's public diplomacy developed as a promotional strategy based on core social democratic values. The fear for this small exporting country was that it would not be sufficiently known or differentiated from its neighbors, and PD has contributed – in conjunction with the visibility of the country's major corporate brands – to ensuring that will not happen. Sweden's problem is no longer invisibility, but rather the results of an enviably strong profile that has come to mean quite different things within polarized political debates all over the world. It has become the example of liberal cosmopolitanism that the progressive left choose as their best illustration, and that the alt-right needs to prove is failing.
April's terrorist attacks will be proof for some of the inevitable outcome of the most generous refugee policy in Europe, while others will perceive Stockholm's response as the best evidence of these values' perseverance.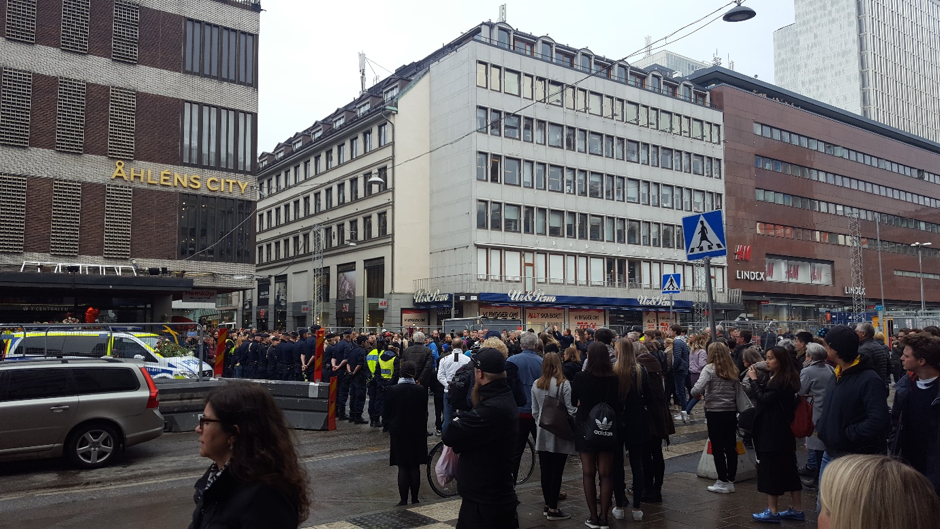 Sweden's public diplomacy has been remarkably successful, but it must respond to a challenging domestic and global political context.
Domestically, the rise of the Sweden Democrats (SD) party represents something similar to the nationalist populism trend elsewhere in Europe and the U.S.: the sense that (mostly) white, middle class, blue collar workers have been the "losers" in the waves of migration and globalization since the 1990s. Since entering parliament in 2010, the Sweden Democrats have grown to become the third largest political party in Sweden, primarily due to their anti-immigration platform. They stand to gain ground in the next election.
There is no longer domestic unanimity around those core values formalized in the mid-noughties as Brand Sweden, in a country whose middle name – if countries had middle names – would be consensus.
My concern is that the promotional branding style used over the past decade has tended towards a
sanitized, flawless image of the country
. This paves the way for damaging counter-narratives, in which any apparent chinks in the national armor can be exploited.
Sweden has much to be proud of, but it is important to acknowledge that – like all societies – it faces problems. While there is great interest in "Swedish solutions," there is increased interest in "Swedish problems," and the potential for more solid engagement around persistent social issues.
The political uncertainty in Sweden is not very different to that being experienced elsewhere around in Europe, North America and beyond;
nor are the challenges of integration, combating poverty, solving inequality and yes, terrorism.
Sweden could do better at showing its human side, warts and all, and this would be a natural antidote to efforts to discredit the "perfect" Swedish model.
The attack in Stockholm is not a game-changer for Sweden's international role, but the re-emergence of nationalism and anti-cosmopolitanism around the world are.
They show that Sweden has captured the global popular imagination, and that its values resonate with international publics for complicated, contradictory reasons.
With this new role comes a responsibility to move beyond PD as national promotion and to start doing PD with a purpose. Finland's nation branding document from 2010 declared, "If Finland did not exist, it should be invented."
I can't speak for the truth of that statement. But when it comes to Sweden, both sides of the global debate have spoken.
Sweden matters
.
Photos (from top to bottom):
Photo by Frankie Fouganthin
|
CC BY SA 4.0, Photo courtesy of James Pamment, Photo courtesy of James Pamment