ThePrint
; original article contains a video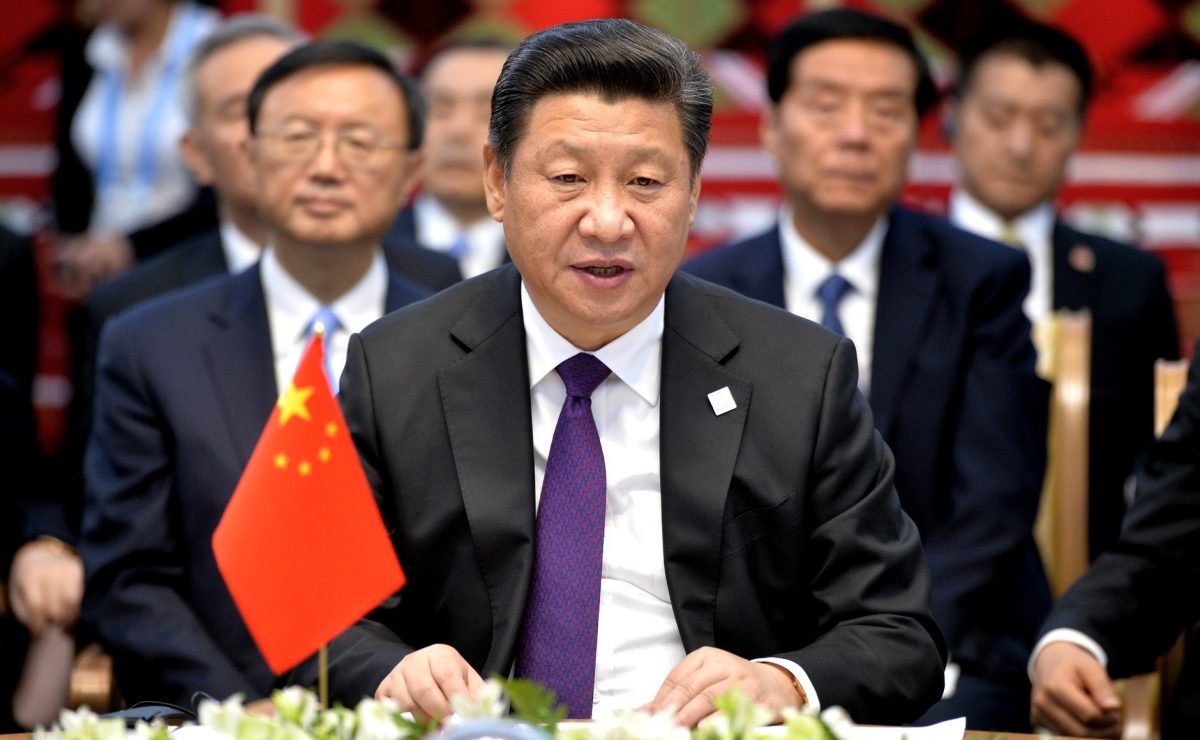 Image from article: Chinese president Xi Jinping
It coincides with launch of Belt and Road initiative and president Xi Jinping's call to "tell China's story better" to the world.
"Visiting journalists give glowing report", read a headline in the Beijing edition of the China Daily, an English-language newspaper that's run by the Chinese government.
Not unusual in China, no doubt, where the state controls the media with a firm hand.
But what was unusual about this particular news report last year was where the journalists were from: India, Pakistan, Bangladesh, and more than a dozen countries from Southeast Asia and Africa.
They were all part of a unique Chinese experiment that may yet be Beijing's most successful – and least known – attempt to better shape the world media's reporting on China.
For 10 months every year, starting 2016, China's foreign ministry has hosted around 100 foreign journalists from leading media houses in Asia and Africa. They have been given the red-carpet treatment: apartments in one of Beijing's plush residences, the Jianguomen Diplomatic Compound, where a two-bedroom apartment costs 22,000 Yuan (Rs 2.4 lakh), a 5,000 Yuan monthly stipend for some (Rs 50,000) and free tours twice-every-month to different Chinese provinces. They are also given language classes and at the end of the programme, they are given degrees in international relations from a Chinese university.
Perhaps above all, they are given what other foreign correspondents in China are usually denied — access to Chinese government officials and ministries.
This initiative coincides with two major Chinese government objectives: the launch of President Xi Jinping's Belt and Road Initiative in 2013, and Xi's call in 2016 to "tell China's story better" to the world.
"The relationship between China and the rest of the world is undergoing historic changes. China needs to know better about the world and the world needs to know better about China," Xi said, when his government re-launched state broadcaster China Central Television (CCTV) as China Global Television Network (CGTN) with six channels, including an expanded United States bureau and Africa bureau. In Xi's words, the mission for CGTN was to "tell stories about China well and spread China's voice well; enable the world to see a multidimensional and colourful China; present China as a builder of world peace, a contributor to global development, and an upholder of international order; and make efforts to build a community of common destiny".
But Beijing is aware that having Chinese journalists tell the story can only go so far. Hence, its effort to rope in the world's media.
China isn't unique in offering media fellowships, which institutions – both government and private – in the US, UK and Australia have offered for years. What is different is the opacity of the effort and its ambitious scope and scale, and the degree of control of the press in China. In many cases, there is no clear application process and invitees are approached by the Chinese Embassy. The programme was first launched for African journalists, with Beijing setting up a China Africa Press Center (CAPC).
After a successful test run, China South Asia Press Centers (CSAPC) and China Southeast Asia Press Centers (CSEAPC) were launched. These are operated by the Chinese foreign ministry and the China Public Diplomacy [JB emphasis] Association.
The participating journalists are accredited with these press centres — and not their own media outlets — which limits the scope of their coverage and travel in China. During the 10-month stay, they cannot undertake individual reporting trips unaccompanied by government minders — as they are not independently accredited — and are hence hamstrung from reporting on issues seen as "sensitive", from human rights to Tibet and Xinjiang.
During the past three years, participating media outlets from India, Pakistan, Bangladesh, the Philippines and many other countries have carried dispatches from the programme. Among the Indian media organisations that have participated in the programme are the Indo-Asian News Service (IANS), Jansatta, and The Indian Express.
Most — if not all of these organisations — including the participating Indian media, have published reports from their correspondents on the programme from Beijing, but without mentioning that their reports were on a Chinese government-hosted fellowship.
When the programme was launched in 2016, none of these organisations had bureaus in China. The only Indian organisations present in China were the Press Trust of India, The Hindu, India Today, Hindustan Times and The Times of India. (IANS subsequently opened a bureau). For the organisations, this presented a cost-effective (in some cases, free) way to cover China without spending on correspondents, even if their reporters have nowhere near the same freedom to report as accredited journalists.
The Indian Express, which has participated in two out of the three batches, said it did not see any conflict of interest, and ensured that it also paid its participating journalists full salaries and was satisfied with their coverage. The paper said in a statement to ThePrint: "The Chinese Embassy fellowship does provide a stipend but the journalists in the programme are paid their full salaries by The Indian Express for the entire duration of the programme. Just like all programmes, The Indian Express reporters participate in, there are no terms or conditions, no "caution" or advisory imposed on what they report from there. The work the fellows have done from Beijing speaks for itself."
One Indian correspondent accredited in Beijing says this initiative could certainly impact the quality of foreign media coverage and also exposes itself to conflicts of interest, "as it will push media organisations that are spending money for China coverage to instead take up this kind of offer. It is also unfair to Indian media and journalists who are posted in Beijing independently, often at great cost". He points out that the fellowships do indeed limit the scope of coverage. For instance, fellows were permitted to visit Tibet and Xinjiang without facing the usual obstacles, but subsequently chose not to write stories highlighting the problems in both the places.
In Beijing, the Indian Embassy made it clear that it has drawn a line between independently accredited Indian media and those on the programme who are accredited with the Chinese government. The latter are usually kept away from media events and background briefings, and officials said they have some concerns about the scope of the programme and its objectives. Embassy officials were also surprised to find that on multiple occasions, Indian journalists on the fellowship were given access to cover events involving Indian leaders visiting China by the Chinese foreign ministry, although the Indian government usually decides on media access for Indian organisations.
One diplomat remarked on the remote likelihood of China permitting a similar arrangement for its leaders visiting India.
China, for its part, is clear on what issues it would like to see reported. Hu Zhenyue, vice-president of the China Public Diplomacy Association, outlined what China's expectations were from the journalists.
"African and Asian journalists should pay close attention to cooperation between China and their respective countries, with a particular focus on the Belt and Road Initiative," he said.
The other benefit for Beijing has been to rope in these journalists to contribute columns and participate in interviews with Chinese state media.
The aim is to boost their credibility — and give Chinese viewers the impression that the world's media is endorsing the Chinese government's policies and programmes. One African journalist published a book with a Chinese state-run publisher following his fellowship.
These journalists have also been given pride of place at prominent Chinese government events such as the annual National People's Congress, and offered the chance to ask usually choreographed questions to government officials (foreign correspondents in China aren't allowed to pose unscripted questions at such events).
One participating journalist from a Southeast Asian country said they were told explicitly to not report on the South China Sea dispute, barring what the Chinese foreign ministry said in its daily briefings. "We were told that if we wanted to complete the fellowship," the journalist said, "we should write positive stories."
The author is a Visiting Fellow at Brookings India, and was previously China correspondent for India Today.