Sara Ashley O'Brien,
CNN Business
Updated 6:28 PM ET, Fri November 30, 2018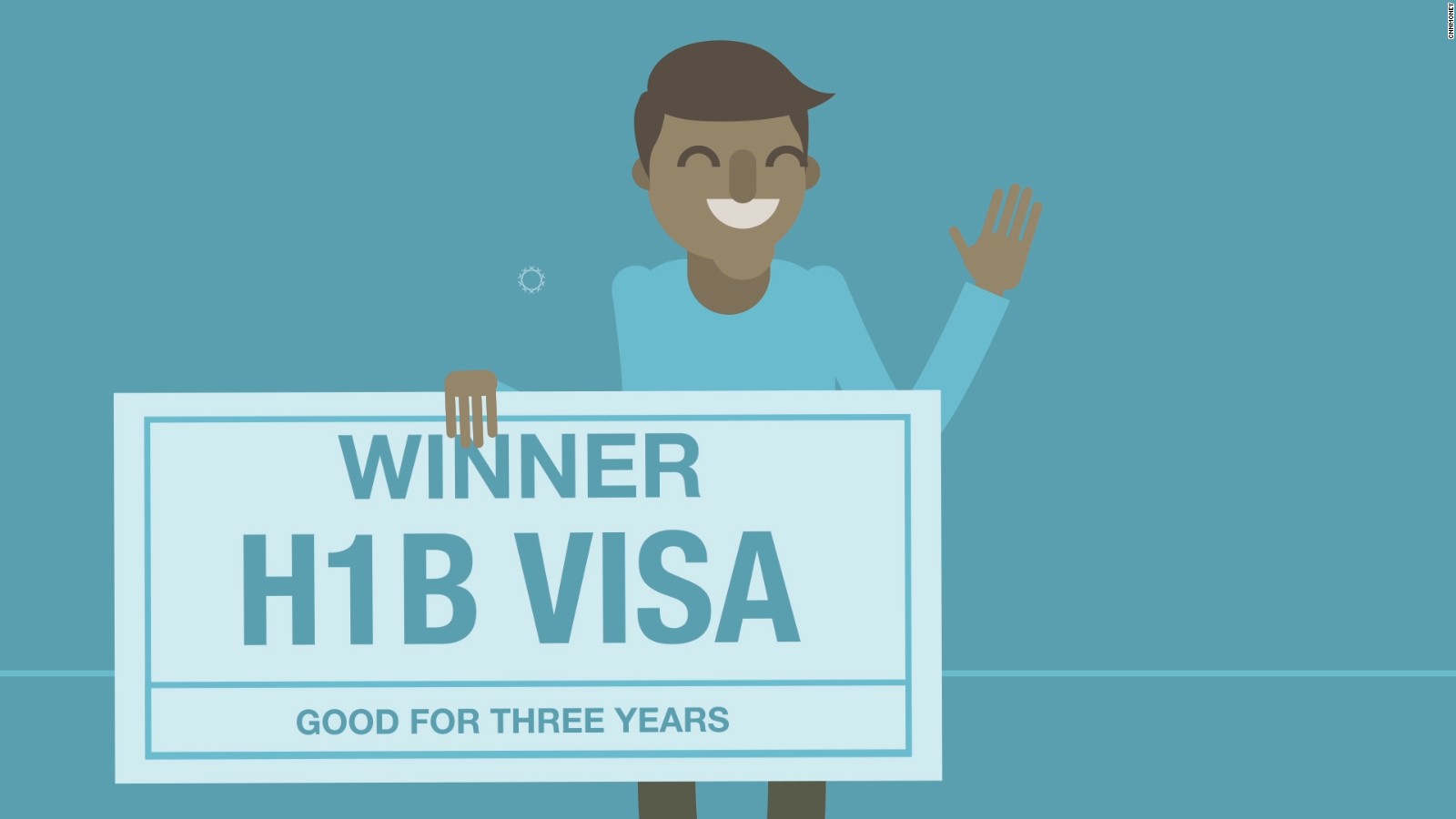 The Department of Homeland Security released a proposal Friday that would increase the number of H-1B visa recipients who have master's degrees or higher level degrees and would move the registration process online.
The government has been working to crack down on the H-1B program — a result of President Donald Trump's direction that agencies implement a "Buy American, Hire American" strategy.
The H-1B visa is a work visa that's valid for three years and can be renewed for another three years. Many companies use H-1B visas to help fill their workforces. But tech is the sector most commonly associated with H-1Bs. Tech firms big and small say they need the H-1B program to hire trained talent that they can't find at home.
With costs rising, many companies are facing shrinking profit margins. Sometimes, that can create buying opportunities.
65,000 H-1B visas are granted annually, with another 20,000 reserved just for people who hold advanced degrees from US higher education institutions. Demand for the visa often exceeds the supply, triggering a lottery system.
The proposed rule would change the selection process so that all registrations — including those from people who are eligible for the advanced degree exemption — are applied to the regular cap of 65,000 first. After that, US Citizenship and Immigration Services would select from the remaining to fill the degree cap.
The agency says this new process could increase the number of H1-B holders who have advanced degrees by up to 16% — ensuring that "more of the best and brightest workers from around the world come to America" under the program, USCIS spokesman Michael Bars in a statement to CNN Business.
The proposal also includes plans to modernize the registration process by moving it online. That would cost the government nearly $280,000 to develop in the first year, and an estimated $200,000 in fees in each subsequent year.
USCIS says that part of the rule would decrease costs for applicants by cutting down on paperwork, making the process more efficient for the government.
"The cost signals that the new system will be complex and comprehensive," said immigration attorney Tahmina Watson of Watson Immigration Law.
She said she was concerned about whether the government is rushing to put out the new system before it is ready.
It's unclear whether the system would be ready in time for the spring, which is when H-1B registrations are due.
The public can weigh in on the proposed rule December 3, 2018 through January 2, 2019.