cancilleria.gob.ar
Tuesday 13 de november de 2018
image from entry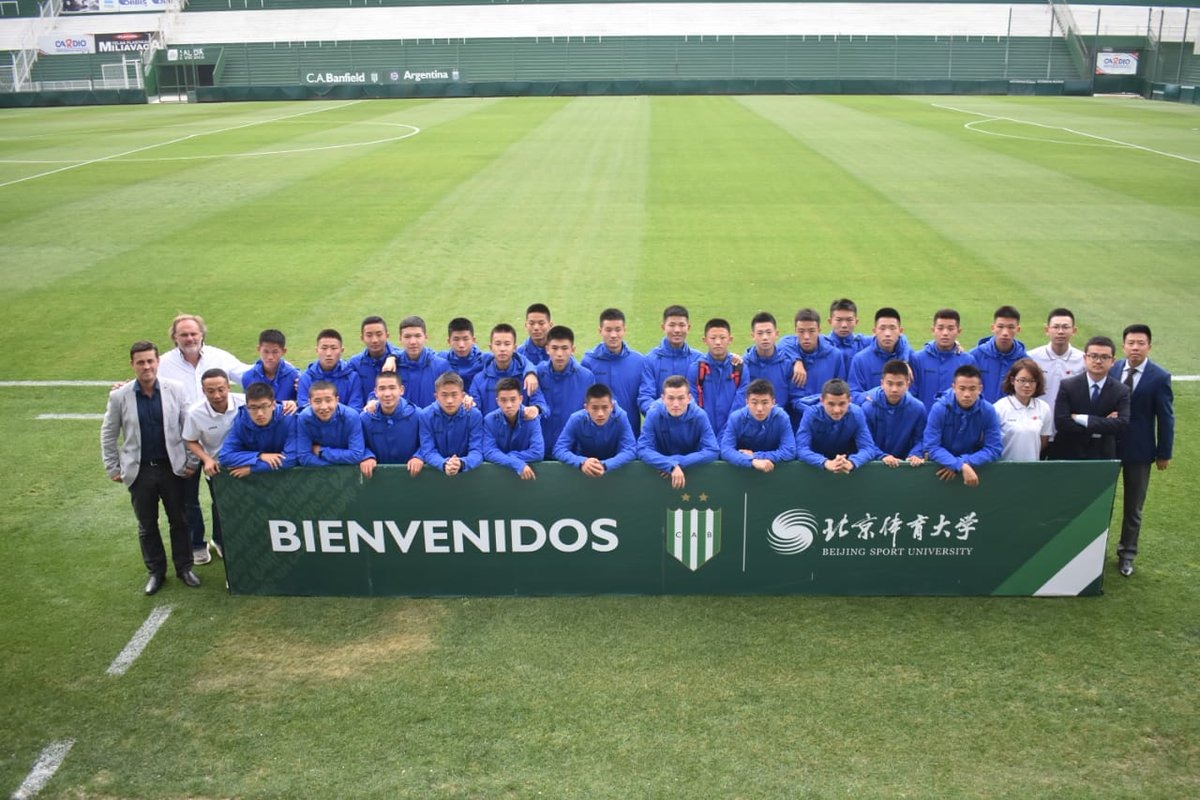 Information for the Press N°:
Within the framework of cooperation in the field of football, Chinese football players will stay in Argentina for a nine-month period, during which they will play approximately 30 friendlies against the youth teams of Banfield Club and other Argentine clubs, in addition to receiving specific training under the supervision of the coaching and physical training staff of Banfield Club.
The Chinese delegation, comprised of 28 football players between the ages of 14 to 16 and 3 coaches, will be staying at the facilities of Banfield in the municipality of Luis Guillón.
The presentation and the first official activity of this second stage of the football cooperation agreement signed by Presidents Macri and Xi Jinping in China in May 2017 took place on 9 November at Banfield Club.
The event included a visit to the stadium facilities and the club, a welcoming address by Banfield's president, Lucía Barbuto, Banfield's Football Director, Carlos Carpaneto, and the representative of IMG Argentina, Martín Alonso. Impressions and expectations regarding the project's progress were later exchanged.
On behalf of the Foreign Ministry, the Director for Intermediate Organizations and Public Diplomacy [JB emphasis], which is the section in charge of coordinating sports diplomacy initiatives and necessary work to carry out this important bilateral project between various relevant areas of the Foreign Ministry, the company IMG, Banfield Club, the Argentine Secretariat for Sports and the Argentine Embassy to China attended the event.
Press Release No. 458/18