usajobs.gov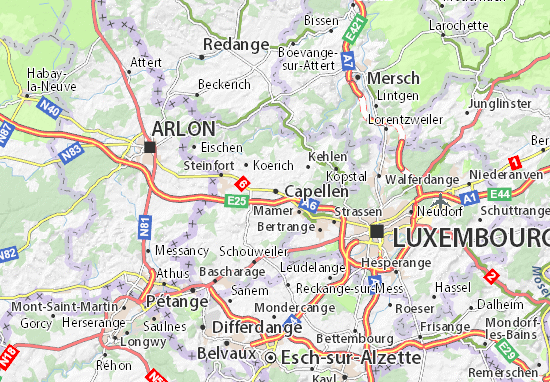 DEPARTMENT OF THE ARMY
U.S. Army Element SHAPE
NATO Support and Procurement Agency
Duties
Summary

Open & closing dates
05/08/2019 to 05/14/2019

Service
Competitive

Pay scale & grade
GS 14

Salary
$90,621 to $117,810 per year

Appointment type
Permanent

Work schedule
Full-Time

Location
1 vacancy in the following location:

Capellen, Luxembourg ...

Duties
Summary
About the Position:

This announcement is for a North Atlantic Treaty Organization (NATO) International position with the NATO Support and Procurement Agency (NSPA).

Resumes are not accepted. Please refer to the 'How to Apply' and 'Required Document' sections of this announcement for instructions. ...

Responsibilities
The incumbent is responsible to the Chief of Staff for establishing the strategic direction of all NSPA internal and external communications in close coordination with senior leadership. In setting this strategic direction, he/she must be able to conceptualise an overarching communications strategy that will promote the Agency and oversee the development of associated communication campaigns to support the strategy, while ensuring broad support from senior internal stakeholders. More precisely, he/she is responsible for performing the following functions: Managing, both from a technical and administrative point of view, the personnel assigned to the Office.Developing and implementing the NSPA communications strategies for all corporate internal and external communications needs, including through broad consultation with NSPA entities.Developing and implementing structured and measurable communication campaigns based on the communication strategy.Providing strategic communications advice and support to NSPA senior leadership.Ensuring efficient output of public diplomacy [JB emphasis] and media activities and products.Developing and codifying strategic communications policy. Coordinating with appropriate NSPA counterparts to ensure consistency and conformance of NSPA strategic communication policies, plans and procedures.Leading in responding to all media queries related to NSPA.Managing a forward planning function to best exploit public opportunities to promote NSPA in a coordinated and efficient manner. Advising NSPA staff on public information matters, assisting them from a promotional and image management point of view in preparing conferences, symposia, and seminars with an aim to further enhance the Agency's reputation and brand.Ensuring all branding, messaging, visuals and other essential elements of the NSPA image are aligned with the communications strategies. ...