Dmytro Shkurko, Kyiv-Brussels,
ukrinform.net
[interview]; entry contains additional phographs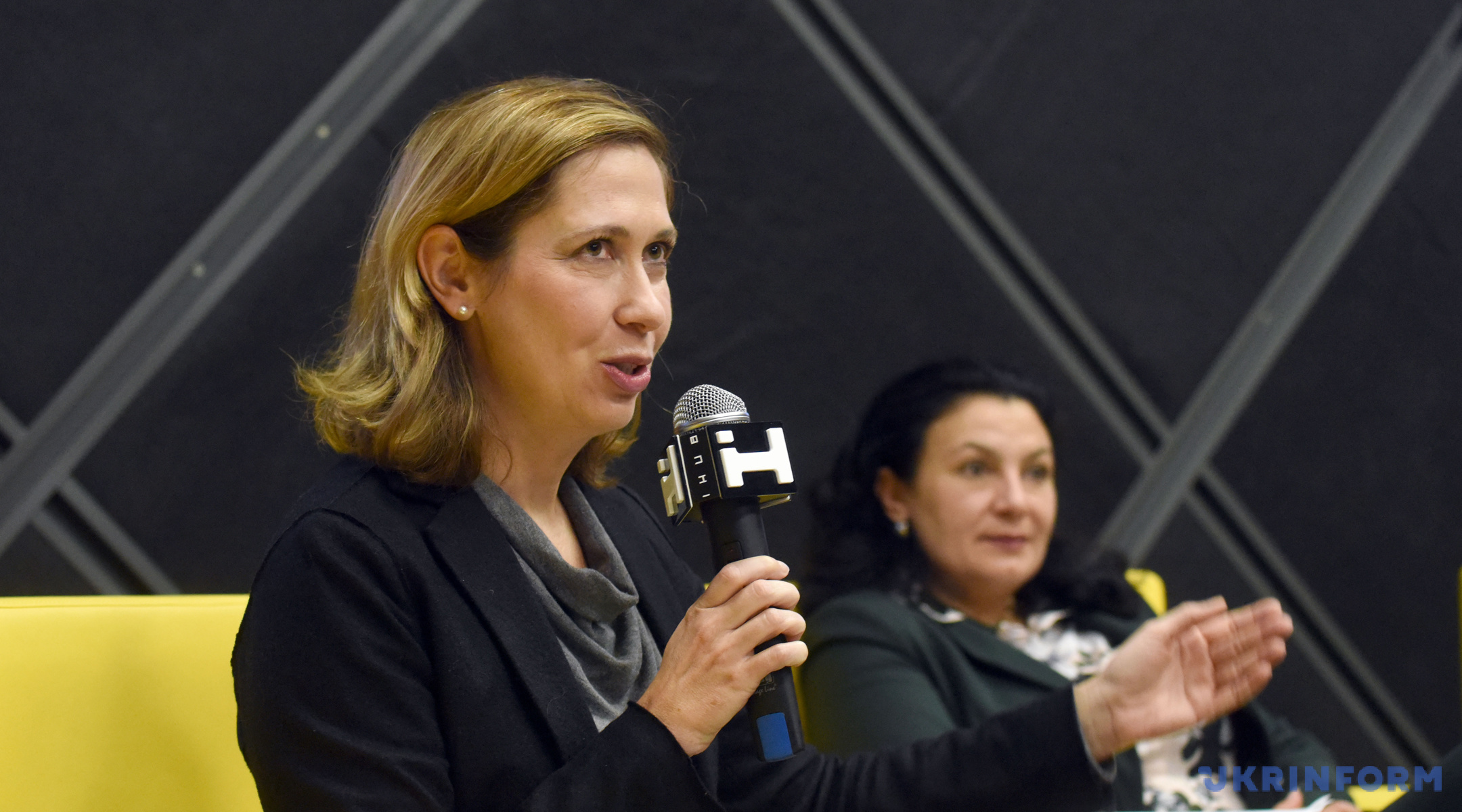 Maronkova image from entry
We have learned a lot from Ukraine in fighting Russian myths
Excerpt:
It would be fair to say that Barbora Maronkova, a professional Slovak diplomat and now Director of the NATO Information and Documentation Center in Kyiv, represents a new generation of North Atlantic alliance officials who are dealing with tough and complicated challenges of modern transatlantic security. Maronkova spoke with an Ukrinform correspondent about how to represent NATO in Ukraine at a time when our country is fighting for democracy and its own existence, how to look at things in the broader context and how to resist Russian propaganda. ...
[Makarova:]
I remember, as early as in February 2015, I was holding an event in Brussels on public diplomacy. [JB emphasis] We invited representatives of stopfake.org from Ukraine, and they had a thirty minutes presentation, where they really pulled together all different stories and video, and social media of Russian propaganda against Ukraine. It was really an eye-opener for many people in the room. I think, these efforts, of Government institutions, NGOs, individuals, journalists - all of them - have really been helpful in addressing this issue. ...

NATO has its own definition for strategic communications. For us it is a collection of different communication functions: public affairs, military public affairs, public diplomacy, information operations, psychological operations – and all of these functions are coordinated in support of achieving our goals and policies. Again, this is a NATO definition, reflecting who we are as a political-military organization. Each country should make its own decision, what definition of StratCom is the most suitable for them. ...