Tehran Times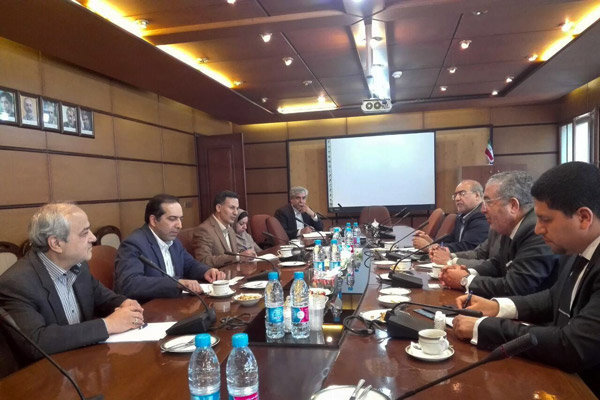 Image from article, with caption: MAP executives and Iranian cultural officials meet in Tehran on May 31, 2016.
TEHRAN --
The Maghreb Arab Press (MAP) reopened its office in Tehran seven years after it was shut down over a political dispute between Iran and Morocco in 2009.
MAP Director Khalil Hachimi Idrissi and some other executives of the news agency and Iran's Deputy Culture Minister for Press Affairs Hossein Entezami announced the resumption of MAP activity during the meeting in Tehran on Tuesday.
"The government has special regard for the development of media activity and also for a boost for media in private sector, because it deems media diplomacy one of the pillars of the public diplomacy," Entezami said at the meeting.
He also announced Iran's new policy to expand media relations with countries that enjoy a rich civilization and strong influence in modern world.
In his part, Idrissi also expressed his hope that the resumption of MAP activity in Iran is led to the expansion of ties between the two countries.
The MAP office in Tehran shut down in 2009 when Morocco broke off diplomatic relations with Iran, accusing Tehran of making inopportune remarks about Rabat's support for Bahrain's regime.
Rabat also accused Tehran of making attempts to "change the religious fundamentals" of Morocco, claiming that was an interference in the country's internal affairs.
In 2014, Iran and Morocco restored ties as Iran appointed an ambassador to Rabat.
MMS/RM
END