forumdavos.com
Excerpt:
Programme 2017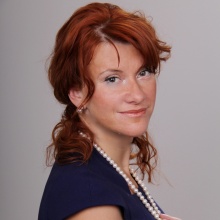 Yanina Dubeykovskaya
General Director of the WCF summit
President of the WCFA association
"World Communication Forum's uniqueness in 2017 lies not only in its extended format and its shift – from the global village of Davos, to the global capital, Geneva – but also in marking the higher level of development of the communication industry, in revealing the new professional identity of the worldwide communication community!
We can now clearly and unambiguously declare that, today, communication has become a key driver of human development and humanity itself – intangible and non-material, communication is the very resource that contains a true potential for positive future changes!"
As a global community, WCF is responsible for:
• Formation of the Global Communication Agenda
• Developing integrated state communications, such as country branding
• Offering Win-Win solutions to all types of conflicts
• Fostering the growing influence of intangible assets, such as: reputation, trust, branding, and intensifying their impact on the development of countries and businesses
• The search for new money as an equivalent of social influence
• Development of a more social identity of business: social awareness, consciousness
• Turning crisis into opportunities
• Focus on the individual and the task for personal development through all communication disciplines
• Development of creativity and revealing the innovation potential of different countries and communities
• Promotion of the modern forms of education and self-development
• Development of global communications, global communities, and global culture
• Finding a Spokesperson for Humanity ...
14th March 2017,
10:30 - 11:15
Communication & Public Diplomacy - two sides of the same coin? Panel discussion with an interactive Q-&-A session at the end.
Moderator:
Yogesh Joshi
, President of the ABCI association (India)
Speakers:
Roman Vassilenko
, Deputy Minister of Foreign Affairs Republic of Kazakhstan
Daniel Holtgen
, Director of Communications, Spokesperson of the Secretary General, Council of Europe
Jennifer Stapper
, Chief of the Communications Section at UN Volunteers (Germany)
H.E. Idriss Jazairy
, Executive Director of the Geneva Centre for Human Rights Advancement and Global Dialogue, retired Ambassador who served at the Permanent
Mission of Algeria to the UN's Office in Geneva (Switzerland) ...