Kate Bennett
, CNN's COVER/LINE, "
Melania Trump visits Sicily, wears $51,500 designer jacket," CNN.

Updated 12:45 PM ET,
Fri May 26, 2017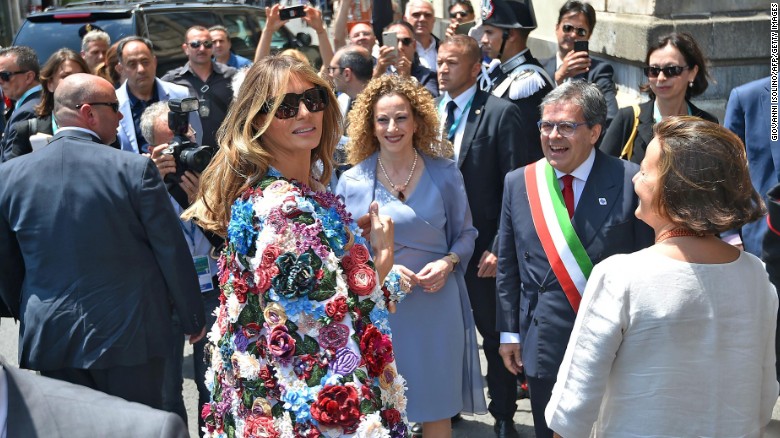 First lady Melania Trump has made a splash on her first foreign trip

Her visit with Pope Francis was particularly revealing
And today in Sicily, while President Donald Trump convened with world leaders at the G7 Summit, the first lady took the opportunity to sightsee with the other spouses -- only she did so in a $51,500 Dolce & Gabbana jacket.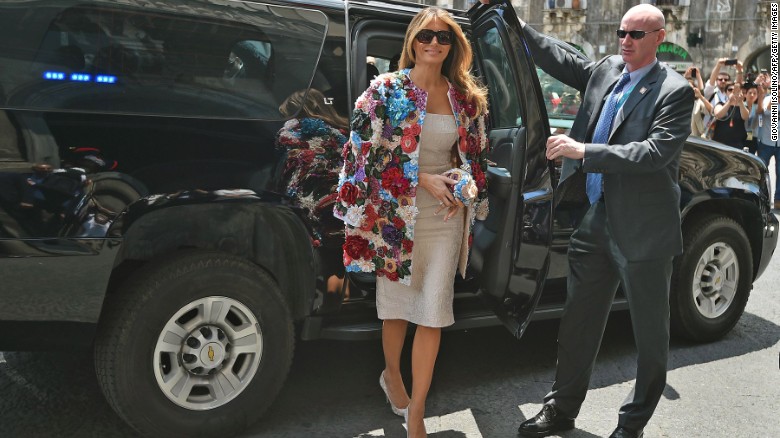 The "3D flower" jacket is from the Italian design house's fall 2017 ready-to-wear line, and it's not yet available in most stores. However, the luxe retail website, Moda Operandi, has already sold out; those who made the purchase were required to make a $25,750 deposit, in good faith until delivery.
Trump wore the coat on Friday's activities, which included a visit to the Chierici Palace City Hall of Catania. To get there, she and the other spouses were ferried from G7 site Taomarina, via private helicopter; the first lady shared the view on her social media accounts.
But, back to that jacket, which at February's Dolce & Gabbana runway presentation looked like this: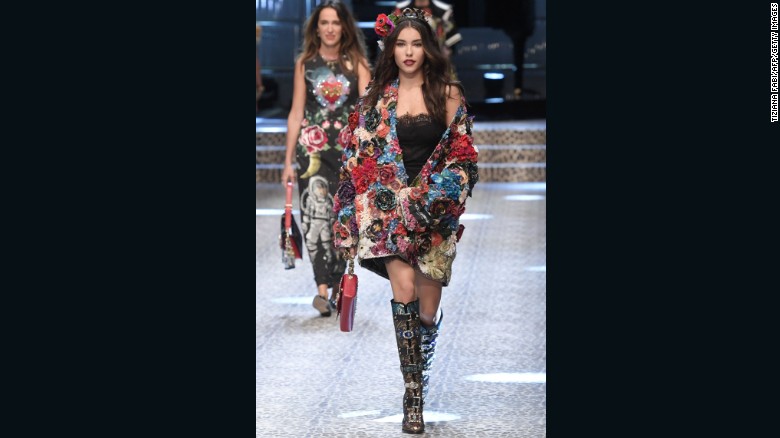 Trump has worn more Dolce & Gabbana looks on this trip than any other label, including these flower shoes at Thursday's spouse dinner in Belgium, at the close of the NATO summit.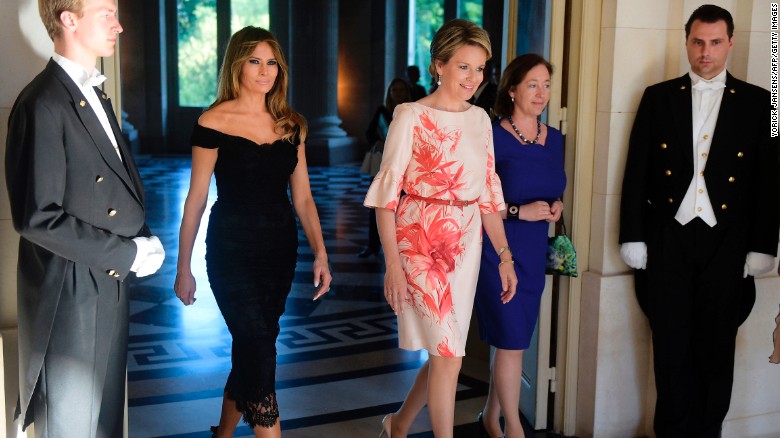 It is possible that Dolce & Gabbana loaned Trump the coat -- the White House did not immediately respond to a CNN a request for comment, nor has Dolce & Gabbana, who CNN asked for clarification and specifics on the jacket.
For outfits that first ladies wear for state dinners, or historic public events, items can be gifted from designers, and accepted on behalf of the US government. However, after being worn, they are donated to the National Archives. Friday's outing likely would not be considered in that category.
Otherwise, first ladies are expected to pay out-of-pocket for their clothes.