ynetnews.com
Excerpt:
Everyone speaks to everyone - directly and indirectly - and everyone coordinates with everyone. This is the secret diplomacy of those in uniforms.

This is a type of diplomacy which foreign ministries have no hand in. Those whose jobs it is to manage this intricate web, who deal with questions of who flies where and when in Syrian airspace, are the "foreign ministries" of the various armies, who operate primarily under the radar.
In Israel, the effects of this are even more salient. As the Foreign Ministry weakens, and Israel's diplomatic status in the world diminishes, Israel's alternative diplomacy continues to strengthen. Bodies such as the Mossad's Tevel Division - which deals in secret diplomacy - and the International Relations Unit of the IDF- whose scope has been widened under IDF Chief of Staff Gadi Eisenkot - have entered into the vacuum left by public diplomacy. ...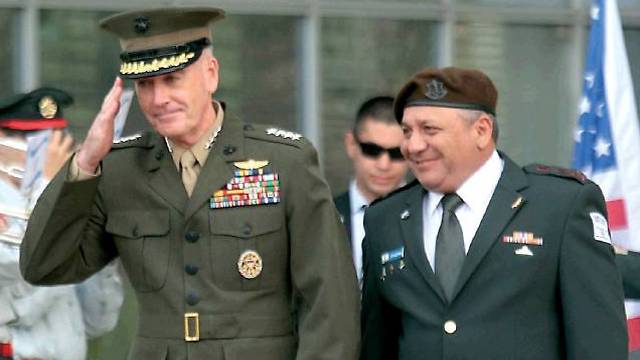 IDF Chief of Staff Gadi Eisenkot, right, with US Chairman of the Joint Chiefs of Staff Joseph Dunford (Photo from article: Yariv Katz)